Pope Francis urged Russian youth to become "sowers of seeds of reconciliation" amid the country's ongoing invasion of Ukraine.
On Friday, the pontiff delivered remarks remotely for hundreds of children in St. Petersburg for the 10th National Meeting of Catholic Youth of Russia.
"I wish you, young Russians, the vocation to be artisans of peace amid so many conflicts and amid so many polarizations that come from all sides and plague our world. I invite you to be sowers of seeds of reconciliation, small seeds that in this winter of war will not sprout in the frozen ground for the time being, but will blossom in a future spring," Pope Francis told the Russian youth.
POPE ISSUES WARNING ON ARTIFICIAL INTELLIGENCE, FEARS 'LOGIC OF VIOLENCE'
"Have the courage to replace fears with dreams," the pontiff continued. "Do not be stewards of fears, but entrepreneurs of dreams! Allow yourselves the luxury of dreaming big!"
The event, which draws together hundreds of Catholic children from across Russia, began on Aug. 23 and is being held in St. Catherine's Basilica. 
This year's theme is based on the passage in the Gospel of Luke in which Mary — pregnant with Jesus — meets with her elderly cousin Elizabeth, who is at the same time miraculously pregnant with John the Baptist. 
POPE FRANCIS LAMENTS 'SECULARISM, INDIFFERENCE TO GOD,' URGES RECOMMITMENT TO JESUS AT WORTH YOUTH DAY VESPERS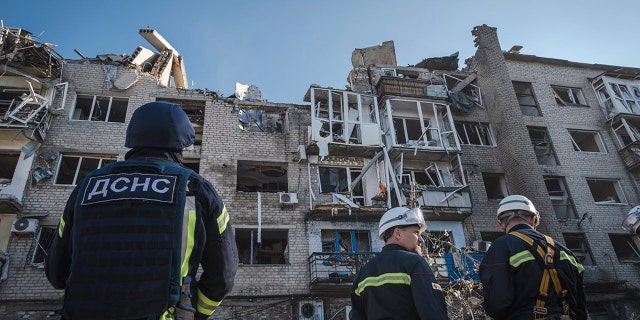 The Pope touched on the theme as evidence of mutual edification between the young and old, saying, "Elders dream of democracy and unity of nations, while young people prophesy and are called to be artisans of the environment and peace. 
He added, "With the wisdom of years, Elizabeth, who was old, strengthens Mary, who was young and full of grace, led by the Spirit."
The Catholic Church in Russia and abroad has been staunchly opposed to the ongoing conflict with Ukraine, urging immediate peace and rendering humanitarian aid to areas devastated by the war.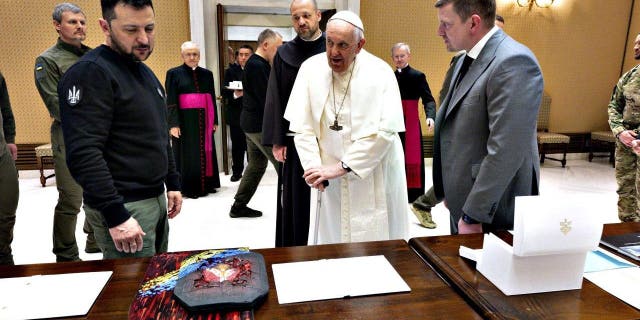 Pope Francis has consistently offered himself as a negotiator and moderator for peace between Russia and Ukraine since the invasion began last year.
The pontiff has met with Zelenskyy in Vatican City, worked with the Ukrainian government to care for displaced Ukrainian children, and hosted Russian Orthodox church leaders for discussion.