Yevgeny Prigozhin, the founder of Russia's Wagner Group who challenged the rule of Vladimir Putin just months ago, was killed Wednesday in a plane crash that has left 10 people dead outside of Moscow, state media is reporting.
The business jet was traveling from the Russian capital to St. Petersburg went it went down in the Tver region, according to the TASS news agency.
"Prigozhin was listed among the passengers, according to the Federal Air Transport Agency," read a post by TASS on Telegram. "An investigation into the crash of the Embraer aircraft has been launched, the department noted."
It was not immediately clear whether Prigozhin is among the 10 reported to have died in the crash but Russian state media later said he had died. The Pentagon told Fox News Digital that it is monitoring the situation.
"We have seen the reports. If confirmed, no one should be surprised," White House National Security Council spokesperson, Adrienne Watson, said in a statement. "The disastrous war in Ukraine led to a private army marching on Moscow, and now — it would seem — to this."
Earlier, President Biden was asked about reports that Prigozhin was possibly on the doomed aircraft. 
"I don't know for a fact what happened, but I am not surprised…Not much happens in Russia that Putin's not behind, I don't know enough to know the answer."
Putin, meanwhile, has made a public appearance at a concert in Russia after the news of the crash emerged. His press secretary, Dmitry Peskov, told Russian news media that Putin "has been informed of all the events around Prigozhin" and that "necessary measures are being taken."
In late June, Prigozhin initiated what observers called the most significant challenge to Russian President Vladimir Putin's regime in his 23 years in power. 
After marching his 25,000-strong mercenary forces to within 125 miles of Moscow, Prigozhin abruptly ended the operation and ordered his troops to return home before heading into exile in Belarus.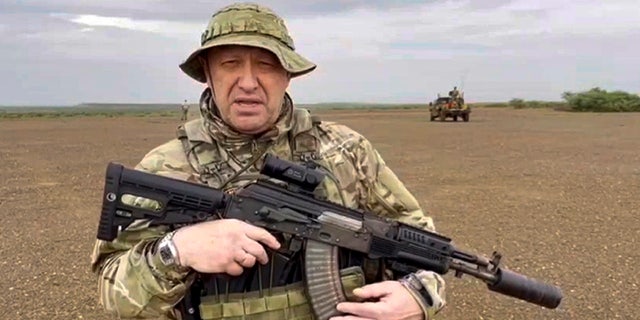 The reported crash comes just days after Prigozhin posted a new video on Telegram proclaiming that the Wagner Group Russian mercenary force would make Russia "greater" and Africa "freer."
The video was posted Monday from, what Prigozhin claims, is somewhere in Africa.
In the video, Prigozhin says the Wagner Group is conducting reconnaissance and search activities, and "making Russia even greater on all continents, and Africa even freer."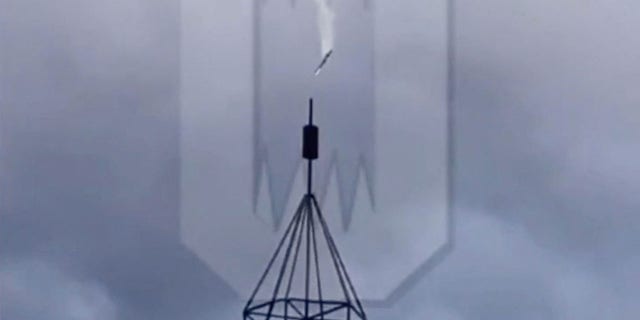 "Justice and happiness for African nations. Giving hell to ISIS, Al Qaeda, and other bandits," Prigozhin says, noting temperatures there were topping 120 degrees Fahrenheit.
"Recruiting real warriors and continuing to complete the tasks that have been given and we had promised to master," Prigozhin also said while toting an assault rifle and wearing military fatigues. Pickup trucks and other people dressed in fatigues were seen in the background.
PRIGOZHIN APPEARS PUBLICLY FOR FIRST TIME SINCE MUTINY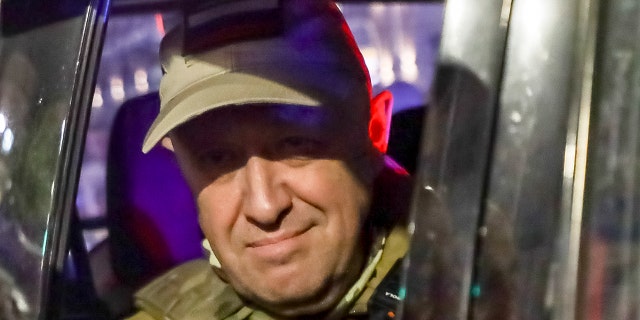 The Central African Republic is one of the countries where Wagner's soldiers-for-hire have been active and accused of committing human rights abuses.
The Kremlin has used the Wagner Group since 2014 as a tool to expand Russia's presence in the Middle East and Africa.
Prigozhin spent months criticizing Russia's military performance in Ukraine before he called for an armed uprising on June 23 to oust the defense minister and headed from Ukraine toward Moscow with his mercenaries.
Under a deal brokered by Belarusian President Alexander Lukashenko, Prigozhin agreed to end his rebellion in exchange for amnesty for him and his fighters and permission to relocate to Belarus.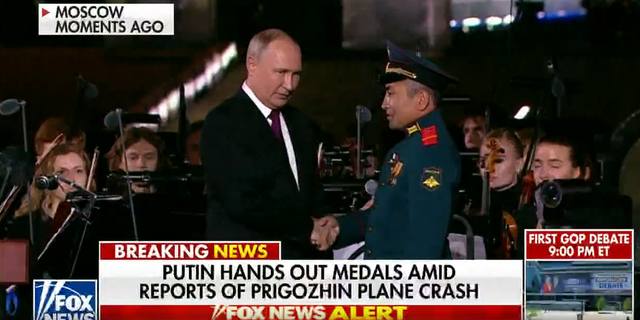 Putin branded Prigozhin a traitor as the revolt unfolded and vowed harsh punishment, but the criminal case against the mercenary chief on rebellion charges was later dropped. The Kremlin said Putin had a three-hour meeting with Prigozhin and Wagner Group commanders days after the rebellion.
Fox News Digital's Thomas Ferraro, Bradford Betz and Peter Aitken, and the Associated Press contributed to this report.