A South Carolina woman credits police officers who pulled her over for a traffic stop for saving her life.
Tamara Palmer was pulled over in December on suspicion of drunk driving and was transported to a hospital for evaluation after officers analyzed her condition. At the hospital, she was diagnosed with a brain tumor and had to undergo surgery that she says would not have happened without the officers' quick thinking.
According to the Mount Pleasant Police Department, officers responded on Dec. 2 to a report of a possible drunk driver. Officers located the vehicle and conducted a traffic stop after observing it hitting the curb multiple times and failing to stay in its lane.
CONVICTED KILLER ALEX MURDAUGH SENTENCED TO LIFE IN PRISON
But after officers pulled Palmer over, they noticed she was not impaired by alcohol or drugs. Officers said she was complaining about suffering from a headache.
Officers then concluded that Palmer was experiencing a medical emergency and called for an ambulance. 
On Feb. 19, Palmer contacted the police department to give an update on her medical condition. She said medical personnel had discovered a brain tumor during treatment at the hospital.
INDIANA STATE POLICE TROOPER DIES AFTER BEING STRUCK BY SUSPECT IN PURSUIT ON INTERSTATE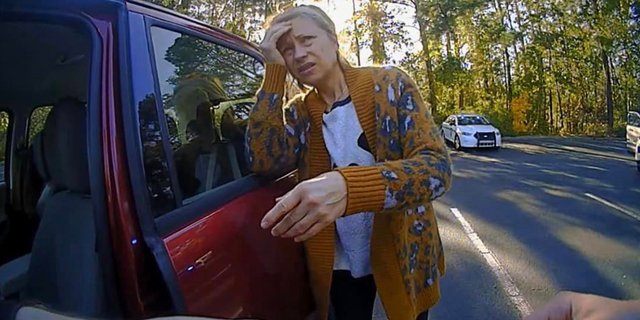 Palmer explained that she immediately underwent an eight-hour medical procedure and is now doing well.
She said she believes the police officers who pulled her over in December saved her life.
"Without their quick analysis of the situation, the outcome could have ended differently," the police department wrote on Facebook.