Vice President Kamala Harris sat down for a friendly interview with "Late Show" host Stephen Colbert, who caught her off guard with a question about her role in the executive branch of government. 
Harris began her exchange with Colbert on Wednesday by acknowledging her life as VP is similar to what's depicted on the HBO comedy "Veep."
"I know you love 'Veep,'" Harris pointed with her finger at Colbert. 
"I do! I love 'Veep.' Is it accurate?" Colbert jokingly asked. 
HARRIS MOCKED FOR STATING THAT KIDS ARE FACING 'CLIMATE MENTAL HEALTH' ISSUES: 'FUNDAMENTALLY UNSERIOUS'
"There are bits of it that are actually quite accurate," Harris grinned before sharing an anecdote about how one of her staffers accidently filled her office with smoke by lighting the fireplace without opening the flue. 
After Harris shared that she had recently met "Veep" star Julia Louis-Dreyfus, the CBS host continued the conversation about how she and the fictional VP can relate. 
"One of the themes of the show is that her character, Selina Meyer, is frustrated by the sometimes vague duties of the role. It's a high constitutional office but does not describe what you're supposed to be doing. Does that ring true? Like, what's the actual role on a daily basis as you have found it?" Colbert asked. 
INTERNET ROASTS KAMALA HARRIS FOR CLAIMING SHE ONCE ASKED, 'WHY ARE CONSERVATIVES BAD, MOMMY?'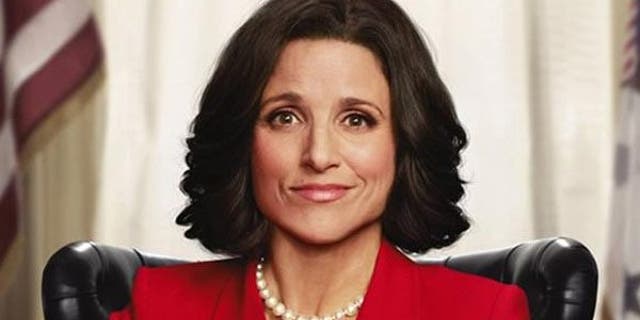 "Well, I have the great privilege of serving with Joe Biden, who is the President of the United States… and was vice president," Harris responded. 
"Does he understand what it's like to be vice president?" Colbert then asked. 
"He does, he does," Harris replied. "He really is a true partner and he understands that job. And remember, we came in during the height of the pandemic. And so much of the work was about okay, we've got to cover a lot of bases and let's figure out between us how we can do it. But he's an extraordinary leader and I wish people could see what I see because there's only one person who sits behind that Resolute Desk. And the decisions that person has to make are the decisions that nobody else in the country can make. And he's an extraordinary leader. He really is."
"That's an excellent answer and, uh, the question was what's the job of the vice president," Colbert grinned, causing Harris to burst out laughing. "And your answer is part of the job, I'm guessing."
DEMOCRATS ADMIT THEY'VE LOST HOPE IN KAMALA HARRIS: 'CAN'T THINK OF ONE THING SHE'S DONE'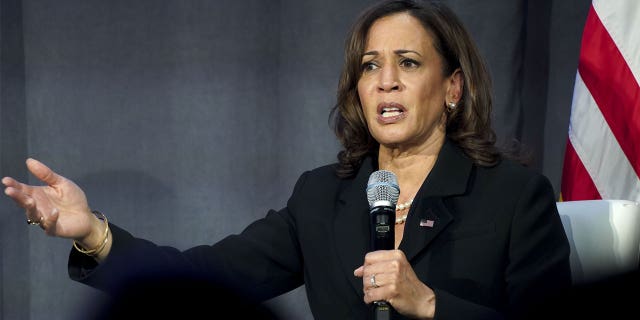 Harris then cited a recent "example" of one of her recent duties, which was attending last month's Munich Security Conference to declare that Russia had committed "crimes against humanity" in its invasion of Ukraine. 
Critics have long compared Harris' tenure as vice president to the hit HBO show based on her various gaffes, and interview blunders that often become viral moments.