BAY ST. LOUIS, Miss. – Storm chaser Josh Morgerman, also known as iCyclone, says he has been in over 60 tropical cyclones in his lifetime. Now he is on a mission to build a house that can withstand category-five hurricane winds in Bay St. Louis, Mississippi.
The Gulf Coast knows all too well about the devastation a hurricane can create. Over the last four decades, tropical cyclones hit the United States causing an average of more than 22 billion dollars in damages, according to the National Oceanic and Atmospheric Administration.
Morgerman called Bay St. Louis ground zero for hurricanes. The town has seen devastation from storms such as Hurricane Katrina and Hurricane Camille.
NOAA FORECASTS NEAR-NORMAL ATLANTIC HURRICANE SEASON
"I've seen this happen a lot in buildings and in houses during hurricanes. Everything is fine until one window breaks and the wind gets in, and it's like a balloon it gets in and starts to sort of like wreak havoc and maybe blow the roof off," Morgerman said.
To protect against strong winds, Morgerman partnered with Paramount Contracting to secure the house from all angles.
"Making sure that the frame of the house is bolted down to the foundation and making sure the roof is bolted down to the top plate, those are some really important things. And really focusing on those connecting points with straps with clips and using a lot of them, it's just a simple thing that anyone can do," Morgerman said.
TYPHOON KHANUN LASHES OKINAWA WITH STRONG WINDS, HIGH WAVES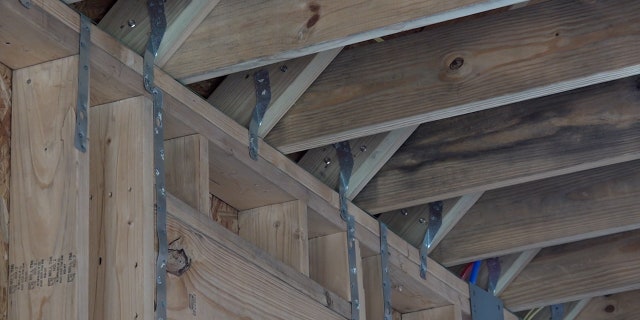 The house's exterior has a metal roof rated for winds over 200 miles per hour. Josh says the house sits 23 feet above sea level, which he said will give him protect his home from storm surge flooding.
The Contractor with Paramount Contracting Beau Ladner said building resilient homes is gaining popularity.
"It's starting to get more popular because of the insurance prices," Ladner said. "People are starting to catch notice and say, hey if I do this I can save 30% on my insurance. I can spend four or five thousand dollars now and save me 30% over the lifespan of my house."
The Federal Alliance for Safe Homes President & CEO Leslie Chapman-Henderson said the cost to build a resilient home runs up only one percent or less depending on the products used.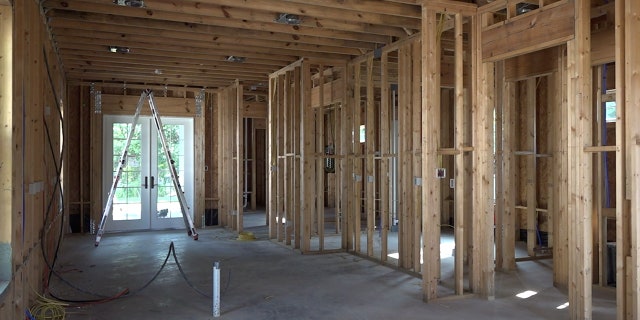 "He's building a home, and he's using our nation's highest standard to do so. We are really happy to see him do that he's spreading the word about how important it is. Whether a home is hurricane proof time will tell. But if any house has a shot at being hurricane resistant or hurricane proof this one does," Chapman-Henderson said.
Construction for Morgerman's house is expected to finish sometime in the fall. Morgerman said no matter what storm the Gulf Coast has in store next, he will ride it out in his hurricane bunker.