Seattle SuperSonics legend Shawn Kemp will not be charged in connection to a drive-by shooting in Tacoma, Wash.
Kemp was booked in Pierce County Jail on Wednesday, which was an hour after the shooting occurred around 2 p.m. PT. The shooting took place after an altercation in a parking lot near the Tacoma Mall between occupants of two cars. Police also recovered a gun at the scene.
But after further investigation, the Tacoma Police Department isn't filing any charges against Kemp, who had an initial court appearance set for 1:30 p.m. PT Thursday.
"This case's status will be 'No Charges Filed' pending further investigation by Tacoma Police, and Mr. Kemp will be released," the prosecutor's office said in an email to KIRO Newsradio in Tacoma. 
Police initially posted to Twitter to explain the situation.
SUPERSONICS LEGEND SHAWN KEMP BOOKED IN WASHINGTON JAIL IN CONNECTION WITH DRIVE-BY SHOOTING
"At 1:58 pm [PT], an altercation between the occupants of 2 cars led to shots being fired at a parking lot in the 4500 blk of S. Steele St. One car fled. No injuries were reported. A gun was recovered. A 53-yr-old male was booked for Drive-By Shooting. The investigation is ongoing."
FOX13 Seattle is reporting that sources close to Kemp say his property was stolen from his car on Tuesday, and after tracking his iPhone to Tacoma on Wednesday, he approached the vehicle to recover his lost items.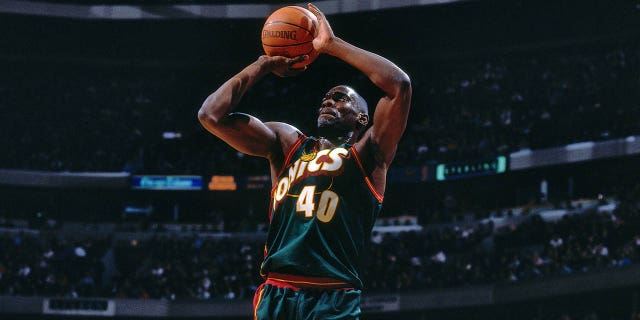 A suspect then fired a shot at him and Kemp fired back in self-defense, police said. No injuries were reported.
Kemp spent eight seasons in Seattle playing for the SuperSonics, though the franchise eventually moved to Oklahoma City and changed its name to "Thunder." Kemp would go on to retire after the 2002-2003 season with the Orlando Magic. 
During his time in Seattle, Kemp went to five straight All-Star Games from 1992 to 1997, picking up his sixth career invitation with the Cleveland Cavaliers during the 1997-1998 season.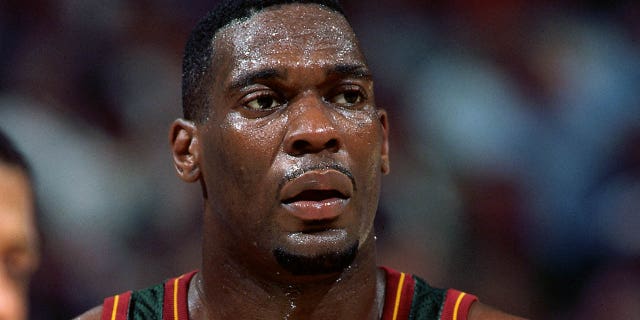 Kemp played a total 14 NBA seasons, retiring at the age of 33 with 14.6 points, 8.4 rebounds and 1.6 assists averaged over 1,051 games.