A Tennessee drag queen vowed to "fight for liberation," after state lawmakers passed a bill restricting drag performances in public or in front of children.
The proposed bill, HB0009, which passed in the Tennessee house with a 74-19 vote on Thursday, seeks to ban drag show performances on public property or in a place where the performance could be seen by a minor.
While it does not explicitly name drag shows, the legislation intends to prohibit "adult cabaret entertainment" that is "harmful to minors," including "male or female impersonators who provide entertainment that appeals to a prurient interest, or similar entertainers."
KNOXVILLE MAYOR CRITICIZED FOR ATTENDING 'ALL AGES' CHRISTMAS DRAG SHOW WITH 'EXPOSED B—HOLES,' 'SEX ACTS'
If passed, the bill, now headed to Gov. Bill Lee's, R., desk, would criminalize such performances, making it a misdemeanor for first-time offenses and a felony for second offenses to hold a drag show in public, which carries up to six years in prison and a $3,000 fine, FOX 17 reported.
Republicans in the state contended that drag shows can result in the "sexualization" or "grooming" of children, but drag fans and performers, including Memphis-based drag queen Slade Kyle, say the bill is intended to strip away their rights.
In a now-viral video from last week, Kyle, dressed in drag, urged communities to fight back against the bill comparing the effort to the 1969 Stonewall rebellion, an event widely cited as the beginning of the modern LGBT rights movement which saw bar patrons and others fight back against officers and a social order that kept gay life in the shadows.
NORTH DAKOTA HOUSE APPROVES BILL THAT WOULD MAKE IT A CRIME TO HAVE DRAG SHOWS IN FRONT OF CHILDREN, IN PUBLIC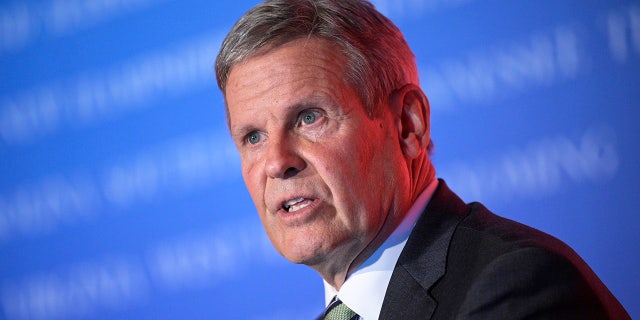 "The original Pride was a riot and this year we need to remind them that we will fight for our liberation," Kyle 42, said. "We will raise our bricks up high again and let them know that we will not go quietly."
Kyle told BuzzFeed that drag "saved my life," calling criticism that it's "ugly or sexual or wrong" deeply "offensive" and "not true."
"There is a lot of fear among my performers," Kyle said, adding that "others are worried about their ability to pay rent or feed their children, and the difficulty of finding other employment opportunities as trans or gender-nonconforming people."
With Gov. Lee expected to sign the bill, Kyle said trans activists like Marsha P. Johnson and Sylvia Rivera, who are credited with throwing the first brick at police in the 1969 bar raid, are inspiring drag performers across the state to fight back.
"It's a reminder that we will fight for our freedom, if necessary. It's not a threat. It's a promise," Kyle said. "And I am terrified to have to hold that promise … but we have to fight even if we're terrified. Nobody wants to have to be the next Marsha P. Johnson."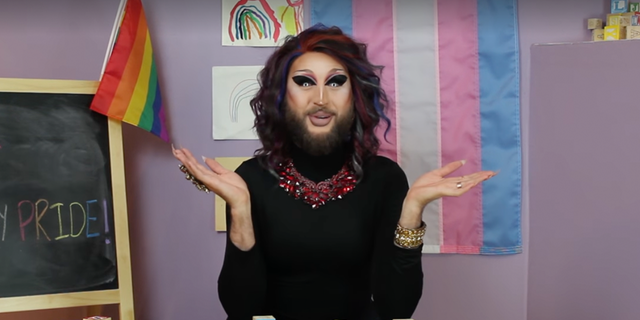 If passed, the ban is scheduled to go into effect April 1. 
Fox News' Lawrence Richard contributed to this report.