A Texas mother was held at gunpoint in a caught-on-video robbery that happened in her own driveway last month as she helped her young child out of the car, authorities said Monday.
Home surveillance camera shared by the Houston Police Department's Robbery Division shows a vehicle driving up and down the 5500 block of Ariel Street in Houston around 8:20 p.m. on Jan. 15. After driving by several times, the masked gunman jumps out and runs up to the woman from behind.
The suspect points a handgun at the woman, who appears busy taking her infant out of her vehicle in a car seat, and demands her money.
The woman puts the car seat and child onto the driveway and tells the man to take her backpack. He can be heard asking for her cell phone, which she then pulls out of her back pocket.
TEEN BOYS KILL 71-YEAR-OLD MAN AFTER STEALING CAR, CRASHING INTO HIM: POLICE
"Get out of here right away," the suspect can be heard saying as he points with the handgun.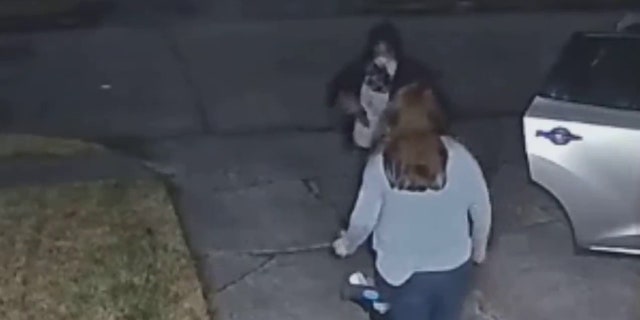 "Don't hurt my kid, don't hurt my kid," the woman says.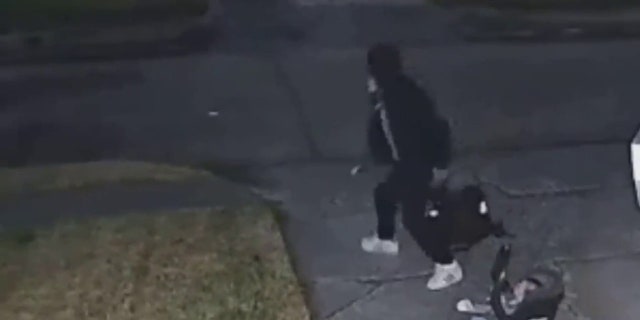 The suspect runs from the driveway with the woman's backpack and phone before speeding away in the vehicle.
VIRGINIA MEN ARRESTED FOR ALLEGEDLY BURGLARIZING ELECTRICAL STORAGE YARD NEAR SUBSTATION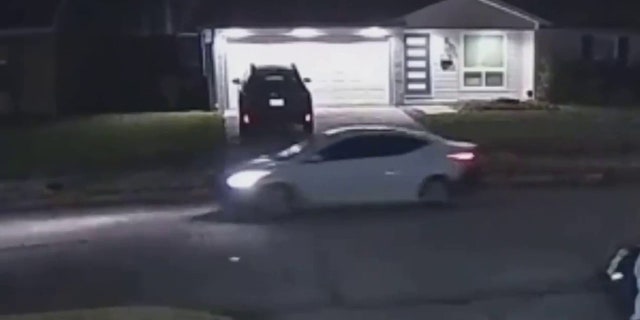 Police described the suspect as a Black male wearing a black hoodie, black pants and white Adidas shoes. The suspect's vehicle was believed to be a white four-door sedan with a black rear bumper and black right front quarter panel.
Authorities asked anyone with information about the robbery to contact Crime Stoppers Houston at 713-222-8477.