Dodge will reveal the last V8-powered muscle car it ever builds, in Las Vegas on March 20.
The automaker is switching its top performance models to all-electric powertrains in 2024.
Details for the final "last call" V8 car are still under wraps, but the automaker has been releasing bizarre teaser videos featuring leprechaun-type creatures that are filled with clues about what to expect.
'DUKES OF HAZZARD' 'GENERAL LEE' WRECKED IN MISS"OURI
The latest is called "'Scream @ 215 mph."
The title would appear to be self-explanatory, indicating the top speed of the car.
The current 807 hp Dodge Challenger SRT Hellcat Redeye has an official top speed of 203 mph, so 215 doesn't seem out of reach.
In fact, the limited edition 2018 Dodge Challenger SRT Demon, which could produce 840 hp when running on race gas, has been clocked above 210 mph.
However, the car required the removal of its 168 mph restrictor, which was included because the vehicle was delivered with street drag radial tires not rated for higher speeds.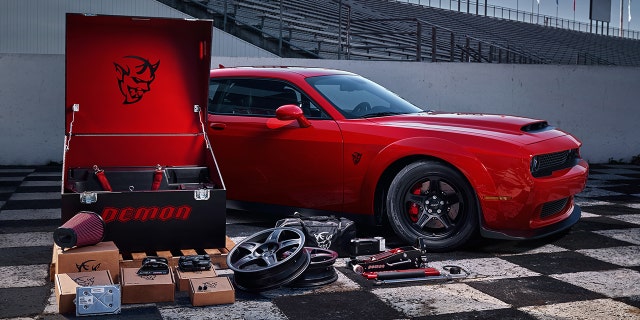 It was also modified with the optional Demon Crate that included parts that allowed it to use the high-octane fuel, while the car's supercharged 6.2-liter V8 was rated at 808 hp on pump gas.
CLICK HERE TO SIGN UP FOR THE FOX NEWS AUTOS NEWSLETTER
Rumor has it that the new car will be able to run on 105 octane E85 and be the most powerful muscle car ever, and the new video suggest that may be correct.
In it, "105@[3.02×2.98]=" is entered into an anemometer, which the creature then breathes into revealing the number 1,582.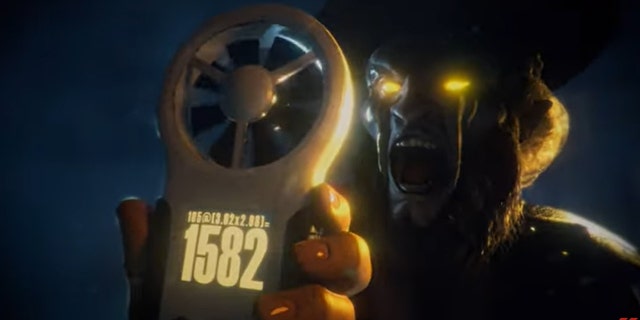 Speculation is that the 105 represents the car burning E85, and the answer to the multiplication equation, 8.99, is the number of seconds it will need to accelerate through a quarter-mile, which would beat the Demon's official 9.65-second time.
Dodge says the video "offers clues to unlocking the full power potential of the ultimate Dodge performance vehicle," which indicates there may be a Demon Crate style upgrade that will enable it to do all of the above, at least when used on a racetrack.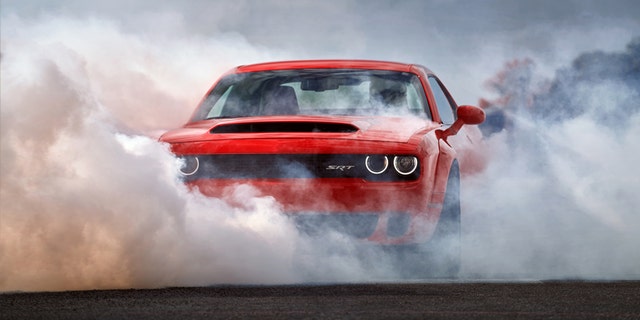 As for the 1,582, while there's an unlikely chance it represents the maximum horsepower, fan site Mopar Insiders thinks it is a reference to how many cubic feet of air the engine will suck in per minute. The Demon breathed in 1,150 cubic feet through its Air Grabber hood scoop. The air volume and size of the scoop were both the largest of any production car at the time it came out.
What is known about the new car is that Dodge CEO Tim Kuniskis has called it a "history-making" product, so the brand will certainly be sending the V8 off with a bang.