Tornado sightings were reported in Oklahoma and Kansas as a powerful storm carrying strong gusts moved from Texas' panhandle Sunday evening.
Tornado watches and warnings remained in effect in Oklahoma as of early Monday morning. At least two tornadoes were spotted in Oklahoma City, and damage was reported in the Norman and Shawnee areas, according to FOX Weather. Widespread gusts ranging from 70 to 90 miles per hour were reported in southwest Oklahoma.
A tornado took down trees and power lines and damaged a home in the city of Liberal, Kansas.
And wind gusts of 114 miles per hour were recorded in Hall County, Texas. Other gusts in Amarillo and El Paso exceeded 70 miles per hour, and one person was injured in El Paso County's Fort Bliss after they were blown off their feet. El Paso's 71 mile per hour winds made for the seventh-strongest gust recorded in the city.
THUNDERSTORMS, STRONG WINDS RIP THROUGH NEW JERSEY CAUSING TREES TO BE PULLED OUT OF THE GROUND
An exit off Interstate 10 in Fort Bliss was closed due to leaning power poles.
Forecasters warned that blowing dust could reduce visibility to two miles in the Oklahoma City metro area.
In McLean, Texas, residents were urged Sunday evening to take cover from a possible tornado.
Meteorologists forecast that storms could reach derecho status, a wind storm extending hundreds of miles with a line of fast-moving thunderstorms.
Some thunderstorms have been recorded moving at 100 miles per hour, with gusts of 90 miles per hour.
Multiple advisories, watches and warnings for severe weather were issued across Oklahoma.
CALIFORNIA STORM BRINGS HAZARDS AS MICHIGAN POWER OUTAGES CONTINUE AMID FROSTY TEMPERATURES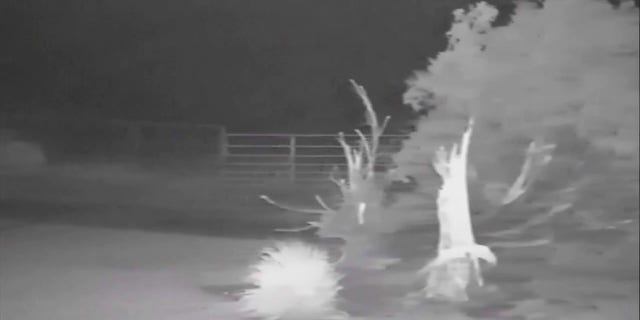 Residents in affected areas were advised by meteorologists to secure loose objects, drive cautiously and prepare for damaging winds. Tornadoes could potentially reach the F3 classification of strong, damaging tornadoes with potential wind speeds greater than 200 miles per hour.
Isolated large hail up to the size of a baseball across the area could be seen in some areas, including Norman, Oklahoma.
More than 10 million people are covered in the severe weather threat, which extends from parts of Texas through Missouri. Tornadoes could develop across parts of north Texas through western Oklahoma and into portions of Kansas and Missouri.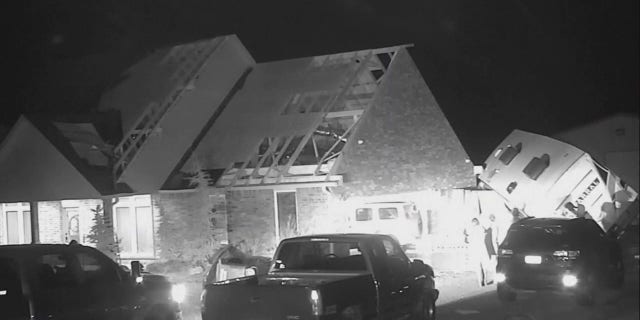 Blowing Dust Advisories with High Wind Warnings were issued for much of New Mexico, Texas and Oklahoma through early Monday morning. The advisories are expected to shift east throughout the day into the Ohio and Mississippi Valleys.
The severe storm threat on Monday covers an area extending from Indiana and Ohio down to Tennessee, with the highest risk expected across eastern Kentucky, southern Indiana and Ohio.
The threat of severe weather will decline on Tuesday as the storm system pushes off the Eastern Seaboard.