Tiffany Newell, a transgender female runner, placed first at the 2023 Canadian Masters Indoor Championships over the weekend after Newell's previous record in the women's 5,000-meter race was recently ratified. 
Newell, 50, beat out Catherine Weber, the sole opponent competing in the Women's 1500-meter indoor race for their respective age group, on Saturday at the 12th Canadian Masters Indoor Championships in Toronto. 
Newell finished with a time of 5:07.62. 
US OLYMPIC ROWER PATRICIA SPRATLEN ETEM CALLS BIDEN ADMINISTRATION'S PROPOSED TITLE IX CHANGES 'AWFUL THREAT'
Weber, 53, finished nearly a minute behind Newell with a time of 6:19.36. 
Newell's first place finish comes just a year after breaking the Canadian W45-49 record in the 5,000-meter event at a race at Toronto's York University.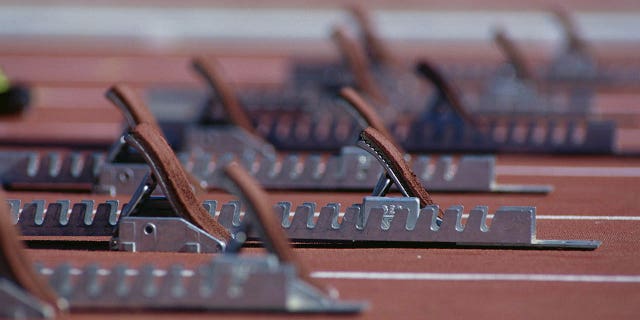 Newell, 49 at the time, broke the record with a time of 18:02.30. The record was ratified by the Canadian Masters Athletics in October. 
According to Canadian Running Magazine, Newell began transitioning in 2017 but was not able to compete in women's categories until the former triathlete completed transition in 2020 by meeting the World Masters Athletics' guidelines for transgender athlete participation. 
Newell's result comes amid a heated national debate about transgender athlete participation in women and girl's sports.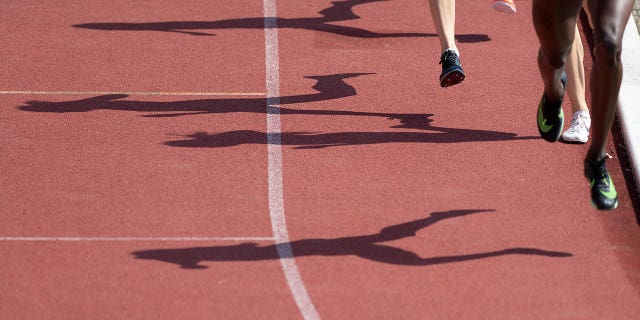 The Biden Administration proposed changes to Title IX on the 50th anniversary in 2022 that looks to expand the meaning of sex discrimination to include "gender identity." Another round of regulations is set to be released this spring that will specifically address Title IX's application to transgender athletes participating in women's sports.
Fox News' Kelly Laco contributed to this report.