Newsrooms across America are in mourning Thursday as tributes have poured in for Dylan Lyons, a Spectrum News 13 reporter who was killed while doing the job he loved. 
"He took his job very seriously. He loved his career. He loved what he did, He loved the community, telling the stories of people, reporting on the news, and he was just passionate about what he did," Spectrum News 13 colleague Josh Miller said in a piece the outlet published remembering Lyons.
The 24-year-old Lyons was at the scene where a woman was found dead earlier in the day, when the suspect returned to the scene and shot four others, killing two, including the young Spectrum News 13 reporter, sheriff's deputies said.
SPECTRUM NEWS 13 REPORTER, 24, KILLED IN ORLANDO SHOOTING IDENTIFIED BY FAMILY AS DYLAN LYONS
The Orange County Sheriff's Office said that Keith Melvin Moses, 19, is believed to be responsible and has been detained, according to FOX 35. He is accused of being responsible for both shootings, which ultimately left three people dead.
"This is really difficult to cover… one of our own, a fellow reporter, has died while out covering a shooting," an extremely emotional WESH reporter Luana Munoz said on air outside an Orlando hospital. 
"There are members of his family here along with his fiancé who are incredibly distraught tonight," she continued. "There are other media people who are corralled together and standing in solidarity tonight as one of our own has passed."
Dylan's sister, Rachel Lyons, has set up a GoFundMe campaign to raise money for a funeral. 
"He was a reporter for Spectrum News and was ambushed and murdered while covering a story in Orlando, Florida," she wrote. "He was an acting father to his niece and nephew who he loved so much. He loved his fiancé and was a devoted son to his mother and father. Dylan would have been 25 years old in March. He was a happy soul and wonderful person in life. My brother was our baby. He was taken too early from us." 
FLORIDA STUDENT ARRESTED FOR ALLEGEDLY ATTACKING SCHOOL EMPLOYEE WHO TOOK NINTENDO SWITCH: POLICE
Journalists from across the industry have posted about the senseless murder. 
"Dylan Lyons went to work yesterday to do what he did every single day — tell the stories of his community. He didn't come home. He would've turned 25 next month. Thinking of Dylan's family," Associated Press editor Mike Balsamo tweeted. 
Shaynah Ferreira from FOX 29 Philadelphia wrote, "My heart breaks. He didn't deserve this."
"People always think TV News is some kind of cold, cut throat business. Listen, if you work long enough, you get to know people and respect their hustle. Condolences to @MyNews13 on the murder of Dylan Lyons who was out doing what we all do—reporting on the story. He was only 24," WNBC's Tracie Strahan wrote.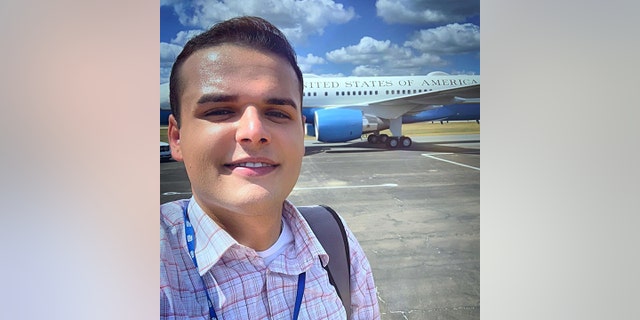 FLORIDA NEWS CREW SHOT WHILE COVERING SHOOTING NEAR ORLANDO, 2 DEAD, INCLUDING 9-YEAR-OLD: POLICE
"Rest in peace, #DylanLyons. You will never be forgotten," WFLA News Channel 8 reporter J.B. Biunno wrote. 
NBC News' Yamiche Alcindor added, "Praying for the family of Dylan Lyons, 24."
"It's a difficult morning for many journalists. I met Dylan Lyons at a professional journalism conference in 2018, getting to know him because he was one of the few other students there. Clear then, just by his presence there, was just how driven he was. He loved journalism," LEX 18 News reporter Ricky Sayer wrote. 
Writer Megan Turner tweeted, "If you knew Dylan, you knew he embodied journalism. Integrity. Passion. Ethics. Speed. He meant so much to so many people. I was his editor at UCF. He inspired me & always rooted for those around him — pray for his loved ones & colleagues."
"The last post on his professional Facebook page was from his coverage of a school shooting. All Dylan wanted was to inform people. That noble goal should not have cost him his life," journalist Brendan Keefe wrote. 
"My deepest condolences to the family of reporter Dylan Lyons. Horrible news that a journalist and photojournalist were shot while doing their jobs," Global News Toronto executive producer Simon Ostler wrote. 
Many others have posted tributes to Lyons. 
Sheriff John Mina said that officers responded to reports of a shooting along Hialeah Street in Pine Hills in Orlando, Florida, at 4:05 p.m., and said that a reporter and photographer with Spectrum News 13 were shot. Mina said one of the News 13 employees were killed but did not identify the victim.
After shooting at the News 13 car, Moses then allegedly went to a nearby house and shot a mother and her 9-year-old daughter, Mina said, adding that the 9-year-old had died.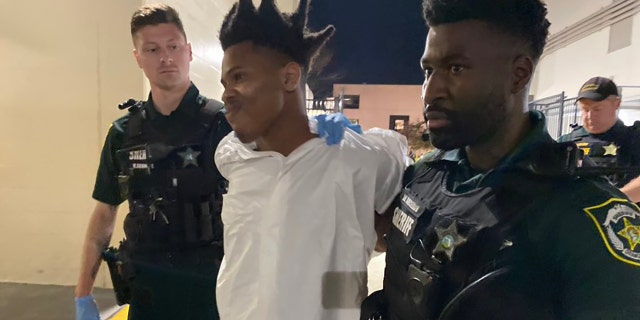 According to the Spectrum News 13 Staff page, Lyons joined the Spectrum News 13 team as a multimedia journalist in July 2022.
"Born and raised in Philadelphia, Dylan's journey to journalism was fueled by his desire to tell stories that impact local communities," the News 13 page reads. "As a reporter, he's honored to have the unique privilege of being a voice for the voiceless and making sure all communities and stories are treated fairly and equally."
Fox News' Lawrence Richard contributed to this report.