Tropical Storm Idalia continued its wrath in the Southeast Thursday morning as it descended on North Carolina after pummeling across South Carolina, Georgia and Florida on Wednesday.
North Carolina authorities issued warnings ahead of the storm's anticipated arrival Thursday morning, reminding residents to avoid travel on the coast as flooding and strong winds are anticipated, FOX Weather reported.
Much of eastern North Carolina and the state's coastline remain under multiple warnings into Thursday night as Idalia is forecast to bring winds up to 55 mph, storm surge up to three feet and an average of four to 10 inches of rainfall, according to the National Hurricane Center. The southeastern part of the state is also under a tornado risk until 9 a.m.
"Those in vulnerable oceanfront homes that have the potential to be surrounded by ocean water due to no existing dune structure should relocate," said Dare County Emergency Management Director Drew Pearson. "Actions should also be taken to protect vehicles and property parked or stored in areas that may flood."
IDALIA HEADS INTO CAROLINAS AFTER KILLING 1, INJURING OTHERS IN GEORGIA AS TROPICAL STORM
Strong rip currents remain a threat into the weekend, resulting in swimmers not being allowed in the ocean above their knees at the following locations: Carova Beach, Swan Beach, Corolla, Duck, Southern Shores, Kitty Hawk, Kill Devil Hills, Nags Head, South Nags Head, Bodie Island, Pea Island, Roadanthe, Waves, Salvo, Avon, Buxton, Frisco, Hatteras village and all of Ocracoke Island, according to WBOX in the Outer Banks.
CHARLESTON SLAMMED WITH STORM SURGE AS IDALIA CONTINUES POUNDING THE SOUTHEAST
Idalia, which made landfall on Florida's Big Bend as a Category 3 hurricane Wednesday morning, weakened during its trek across the Sunshine State and the Peach State, but was still recording winds of up to 60 mph as it entered South Carolina Wednesday evening, FOX Weather reported.
Tide levels in the Charleston Harbor rose up to 9.23 feet as Idalia flooded streets in the historic city and caused dune erosion along the Carolina coast. There were no reported injuries in South Carolina as of Thursday morning, but several cars were stuck in the floodwaters.
The storm also produced short-lived tornadoes in South Carolina. One of which flipped a car in the suburban town of Goose Creek, causing minor injuries.
TROPICAL STORM IDALIA CAUSES 'SEVERE DAMAGE' AND CATASTROPHIC FLOODING AS IT RIPS THROUGH COASTAL STATES
Idalia came ashore near Keaton Bend, Florida, just before 8 a.m. local time Wednesday, causing catastrophic storm surge, severe flooding and damage from its 125 mph winds.
There were no deaths recorded in the state as a direct result of the hurricane, but Florida Highway Patrol reported two people died in weather-related crashes hours before Idalia made landfall.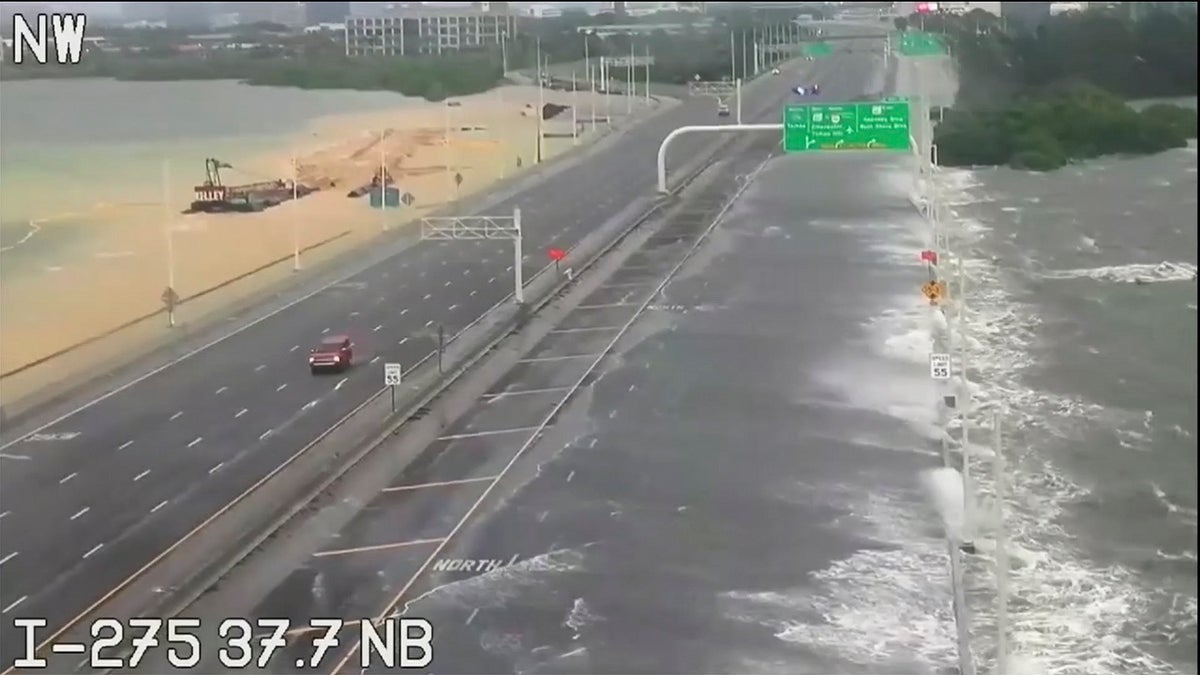 In Valdosta, Georgia, a man died after a tree fell on him while he tried to clear another tree from the road, Lowndes County Sheriff Ashley Paulk said. The tree also injured two others, including a sheriff's deputy.
Trees were also uprooted in Savannah, Georgia, as Idalia hit the city with wind gusts of up to 52 mph, according to the National Weather Service in Charleston.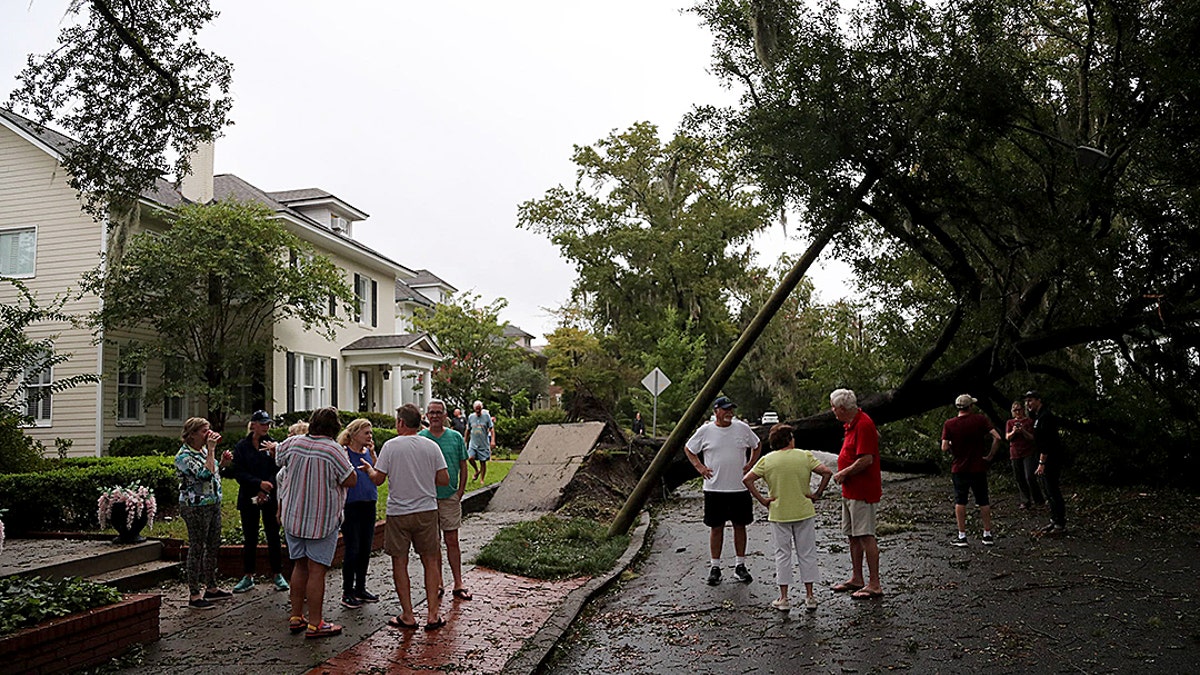 President Biden called the governors of Florida, Georgia, North Carolina and South Carolina on Wednesday and told them their states had his administration's full support, the White House said.
The storm is expected to roll off into the Atlantic Ocean Thursday night.
The Associated Press contributed to this report.