Former President Donald Trump raked in more than $5 million in donations in the 48 hours after he was indicted on Thursday.
Trump's supporters threw in $4 million in the first 24 hours alone, followed by more than $1 million the following day, according to Axios. The funding surge serves to partially confirm the claims from Trump and some of his allies that an indictment would only serve to further ingratiate him to his base.
"This is someone who has run twice for President of the United States," Trump campaign advisor Jason Miller told the outlet. "There's a whole new group of Trump supporters who are angered by what they see as this political persecution."
Trump is expected to surrender himself to authorities in New York on Tuesday. The Secret Service will be attending him as New York authorities book the president, take his fingerprints and photograph him.
DEMS WHO ACCUSED TRUMP OF TRYING TO JAIL OPPONENTS VOICE SUPPORT FOR TRUMP GRAND JURY INDICTMENT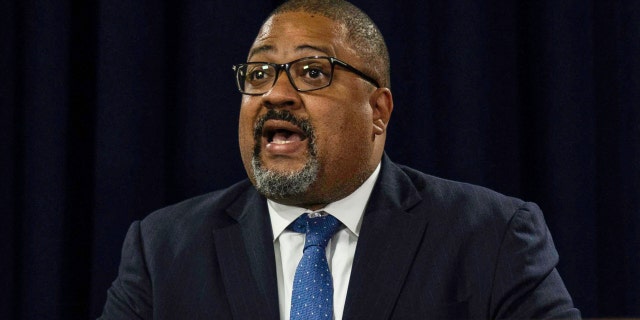 "The Manhattan DA's crusade against President Donald J. Trump is nothing more than political persecution and, just like with every other hoax that President Trump has been targeted with, there is no crime whatsoever, except for election interference by radical Democrats through weaponization of our justice system against President Trump and his supporters," Trump campaign spokesman Steven Cheung told the outlet.
TOP HOUSE, SENATE REPUBLICANS OUTRAGED ABOUT TRUMP INDICTMENT: 'A DARK DAY IN AMERICAN HISTORY'
Trump himself blasted DA Alvin Bragg as yet another participant in the years-long "witch hunt" against the president.
Trump's charges relate to his role in sending alleged hush payments to adult film star Stormy Daniels in an effort to prevent her from speaking out about their relationship.
Even some of Trump's longtime critics have expressed skepticism at Bragg's indictment, including 2016 GOP primary rival Jeb Bush.
"Bragg's predecessor didn't take up the case. The Justice Department didn't take up the case. Bragg first said he would not take up the case. This is very political, not a matter of justice. In this case, let the jury be the voters," Bush tweeted on Saturday.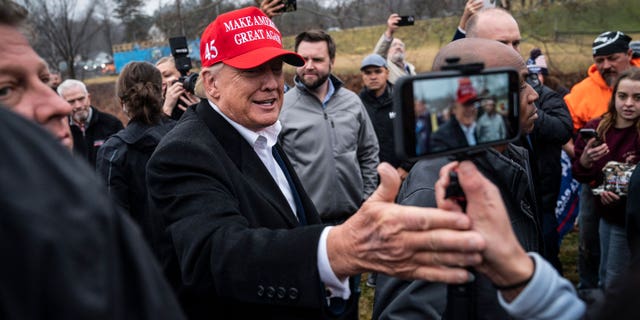 Trump is expected to travel from his home in Mar-a-Lago to New York City on Monday before spending his final night before the arraignment in Trump Tower.