Justice Department prosecutors argued Thursday in federal court that Special Counsel Jack Smith should have access to a broad swath of congressional communications, specifically certain phone records from GOP Rep. Scott Perry and other members of Congress, as part of his ongoing investigation into former President Trump and the Capitol riot on Jan. 6, 2021. 
Federal prosecutors from the special counsel's team argued before the three-judge panel at the D.C. Circuit Court of Appeals Thursday. 
TRUMP CALLS PENCE A 'VERY HONORABLE MAN' AFTER SPECIAL COUNSEL JACK SMITH SUBPOENA
The panel heard arguments over whether the Constitution shields the Justice Department from looking into "informal" legislative efforts of U.S. lawmakers–including communications with private individuals and officials within the Executive Branch. 
The arguments come amid allegations that Perry, R-Pa., was in contact with then-President Trump and then-Chief of Staff Mark Meadows in the days leading up to the Capitol riot on Jan. 6, 2021. 
Judge Gregory Katsas, a Trump appointee to the appeals court, spent a great deal of time quizzing government prosecutor John Pelletieri about where the line is for protected communications concerning legislation. Katsas seemed skeptical of the government's ability to access large quantities of a congressman's communications. 
TEAM INVESTIGATING TRUMP CLASSIFIED DOCS INCLUDES SEASONED DOJ OFFICIALS WHO PROSECUTED HIS TOP ALLIES
"Your position is that no informal outreach is protected?" Judge Katsas asked, referring to the non-disclosure protection associated with the "Speech or Debate Clause" of the Constitution.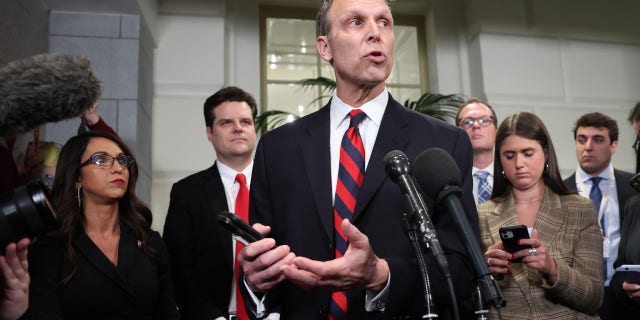 "A member dealing with a vote on the floor has no fact-finding ability as to their vote?" Judge Katsas asked Pelletieri.
Pelletieri argued before the panel that in order for a congressman's communications to be protected they have to be "connected to Congress' exercise of fact finding authority," connected to legislation.
ATTORNEY GENERAL GARLAND NAMES SPECIAL COUNSEL TO INVESTIGATE TRUMP ON MAR-A-LAGO DOCUMENTS, JAN. 6
Judge Neomi Rao, also a Trump appointee, described the government's position as "a tricky line."
"Why is an individual's fact-finding not covered by the non-disclosure privilege, when a committee's is?" asked Rao.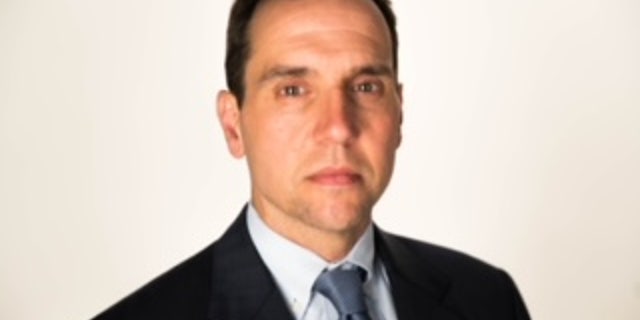 Pelletieri argued that there "has to be some kind of standard that requires fact-finding to be directly connected to something that is pending in Congress."
The three-judge panel also questioned Perry's attorney, John Rowley, on where the boundaries should be drawn, shielding lawmakers' communications from scrutiny. 
Rowley, arguing on behalf of Perry, said that the communications the government is seeking from his client were directly related to two pending legislative matters before Congress at the time, and therefore should not be available to the government.
TRUMP ALLY REP. SCOTT PERRY SAYS THE FBI SEIZED HIS CELLPHONE ONE DAY AFTER MAR-A-LAGO RAID
Attorney General Merrick Garland appointed Smith as special counsel in November to investigate the entirety of the criminal investigation into the retention of presidential records, including classified records, held at Trump's Mar-a-Lago home in Palm Beach, Florida.
The FBI conducted an unprecedented raid on Trump's Mar-a-Lago in August. 
Smith is also tasked with overseeing the investigation into whether Trump or other officials and entities interfered with the peaceful transfer of power following the 2020 presidential election, including the certification of the Electoral College vote on Jan. 6, 2021.
Just a day after the FBI's raid on Mar-a-Lago, the FBI confiscated Perry's cellphone. Perry told Fox News at the time that he was approached by three FBI agents who handed him a warrant and requested that he turn over his cellphone. The incident came while Perry was traveling with his family.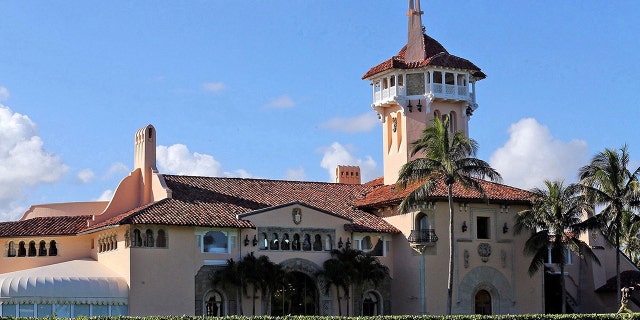 Perry said his phone contained information about his "legislative and political activities, and personal/private discussions with my wife, family, constituents, and friends." 
"None of this is the government's business," Perry told Fox News Digital at the time. 
Perry had been a target of interest of the Democratic dominated January 6 House select committee last Congress. Perry was allegedly in communication numerous times with the Trump White House in the days and weeks ahead of the storming of the Capitol.
Meanwhile, Garland also appointed a special counsel, Robert Hur, to investigate President Biden's improper retention of classified records.