A Boston commuter was almost hit with a 25-pound piece of ceiling panel while walking in a subway stop on Wednesday.
VIdeo shows the woman walking towards the stairs at the Harvard Square station. Right before she reached the stairs, a piece of ceiling crashed down, unleashing a cloud of black dust.
The woman appeared visibly stunned and stood for a few seconds before walking around the debris.
"It is definitely not great to see it," a rider told FOX 25 Boston. "Definitely concerning."
MASSACHUSETTS SCHOOL DISTRICT HIT BY CYBERATTACK
The Massachusetts Bay Transportation Authority (MBTA) took to Twitter to explain the near-disaster in detail. The soundproofing ceiling panel's insulation had corroded due to water accumulation over time. 
The metal rivets holding it in place corroded as well. The panels were originally installed in 1978 and were last inspected in 2021. 
During the 2021 inspection, it was apparently difficult to see the problem area due to the design of the station.
"It is actually very difficult to get up and visibly and inspect the area," MBTA Interim General Manager Jeff Gonneville told FOX 25 Boston.
BOSTON CONSERVATORY NOW OFFERS DANCE CLASS TAUGHT BY ROCKETTE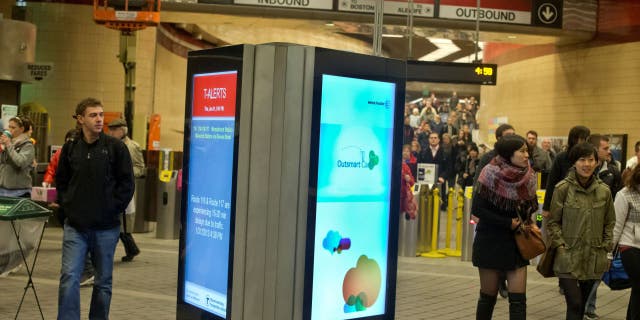 Crews are removing any remaining nonstructural panels to thoroughly investigate the ceiling.
"We quickly closed the area while engineers inspected panels & removed any that posed an immediate safety concern," the MBTA's tweet read. "We're incredibly thankful no one was injured."