Gov. Glenn Youngkin, R-Va., slammed President Biden for not visiting Ohio after the toxic train derailment that left an entire city in fear, but instead traveling to Virginia to talk about healthcare.
On Feb. 3, a train carrying 50 rail cars, with some carrying vinyl chloride, derailed in East Palestine, Ohio. A controlled release of the hazardous chemicals was conducted after the derailment to prevent a major explosion, but residents began reporting rashes, lung issues, bronchitis and fears of a future cancer spread from the exposure.
During an appearance on "Sunday Morning Futures" with Mario Bartiromo, Youngkin said that amid Biden's recent trip to Ukraine and expected travel to Virginia, it is "really unbelievable that he has yet to go to Ohio and support these people that need the help."
"Well, Joe Biden's been to Ukraine, now he's coming to Virginia. He has yet to go to Ohio," Youngkin said. "And he wants to talk about healthcare, why doesn't he go someplace where people actually have real health concerns that are driving them to worry about not just the day-to-day impacts of this horrific train crash, but the long-term impacts with cancer threats, etc." 
BIDEN ADMIN TURNS DOWN OHIO'S REQUEST FOR DISASTER ASSISTANCE AFTER TOXIC DERAILMENT
"This is a moment for leaders to lead," Youngkin told Bartiromo. "And Joe Biden needs to lead here, and I just think it's really, really unbelievable that he has yet to go to Ohio and support these people that need the help."
OHIO MOM CALLS OUT BIDEN, OFFICIALS AFTER EAST PALESTINE TRAIN DISASTER: 'THEY THINK WE'RE ALL DUMB HICKS'
Following the crash, the Biden administration turned down Gov. Mike DeWine's, R-Ohio, request for federal disaster assistance.
Dan Tierney, a spokesperson for DeWine, told Fox News Digital that the Federal Emergency Management Agency claimed Ohio was not eligible for disaster assistance, as the community continues to recover from the incident.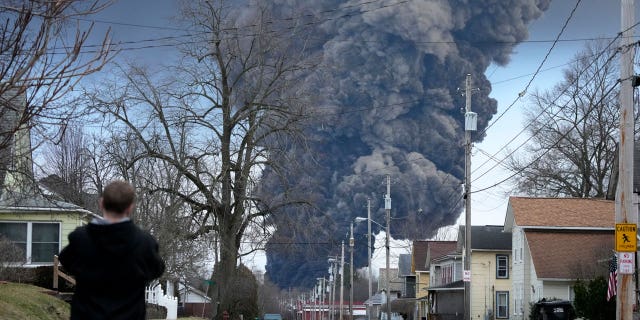 The president recently claimed that he has no plans to travel to Ohio, but instead participated in a Zoom meeting to discuss the incident. "Are you planning to travel to East Palestine, Ohio?" a reporter asked.
"At this point, I'm not. I did a whole video, I mean, um, what the hell, on…" Biden said as he struggled to find his next words. 
"Zoom?" a reported tried to help the president finish his sentence. 
"Zoom!" Biden said. "All I can think of every time I think of Zoom is that song in my generation, 'Who's Zooming who?'"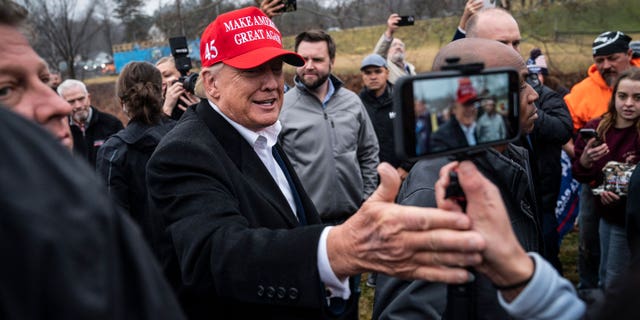 "Wait, wait, wait, let me answer the question. The answer is that I've had a long meeting with my team and what they're doing. You know, we were there two hours after the train went down. Two hours. I've spoken with every single major figure in both Pennsylvania and in Ohio. And so the idea that we're not engaged is simply not there. And initially, there was not a request for me to go out before I was heading over to Kyiv. So, I'm keeping very close tabs on it. We're doing all we can," Biden added.
Former President Trump, Sen. JD Vance, R-Ohio., and Secretary of Transportation Pete Buttigieg all visited the city as civilians try to recover from the toxic crash, but the president has yet to make any similar plans. 
Fox News' Thomas Catenacci and Adam Sabes contributed to this report.